Categories:
Other Brands
Gigi Hadid models Vogue Eyewear 2018 collaboration

Last year, Supermodel Gigi Hadid previously linked with Vogue Eyewear on a chic glasses collaboration. For 2018, the American beauty teams up with Vogue Eyewear for a limited-edition capsule collection. Gigi heads to the beaches of Ibiza for the sun-soaked campaign. The blonde designed three different styles ranging from cat eye frames to round styles and geometric shapes.

Related: Gigi Hadid is Ready to Drive for TommyxGigi Spring 2018 Campaign

CAMPAIGN: GIGI HADID X VOGUE EYEWEAR 2018

Supermodel Gigi Hadid collaborated with Vogue Eyewear for 2018Gigi Hadid poses at the beach in Vogue Eyewear collaboration
BEHIND THE SCENES: Gigi Hadid poses on set of Vogue Eyewear campaign

comnum(0) tbcount(0) tbcount(261)
Categories:
Other Brands
Hailey Baldwin brings retro, 1990's style to pages of ELLE US' March 2018 issue. Captured by Mariano Vivanco, the blonde stunner poses in neon hues from the spring collections. Stylist Anna Trevelyan selects statement pieces including fitted blazers and miniskirts. Hailey wears designs from the likes of Chanel, Off-White and Missoni.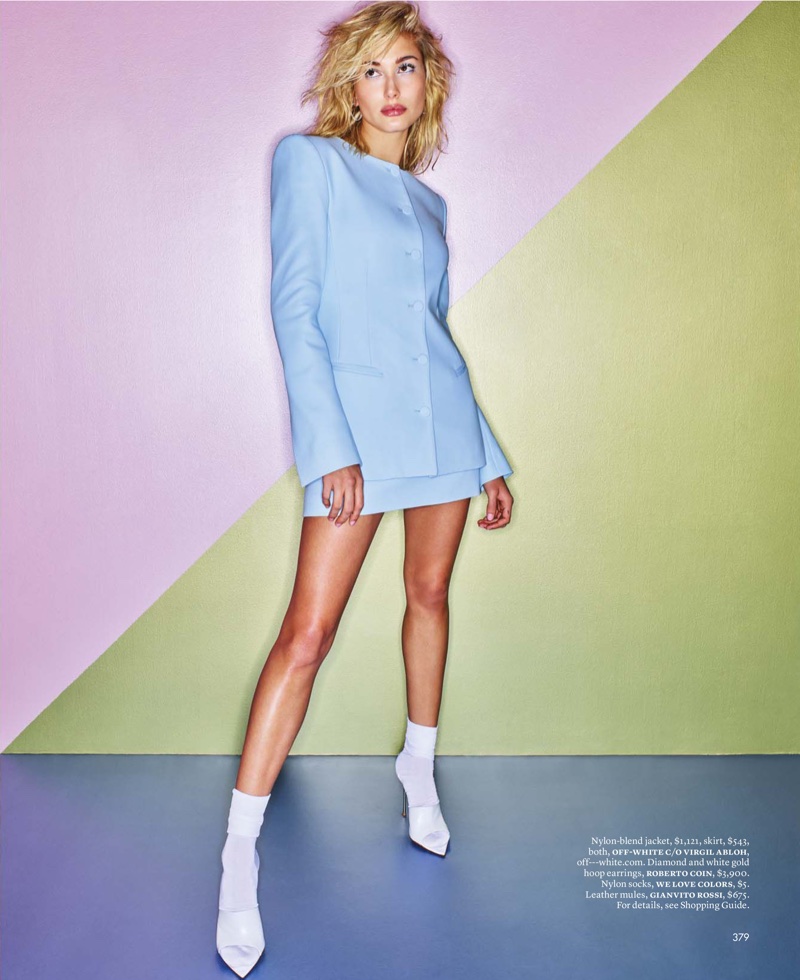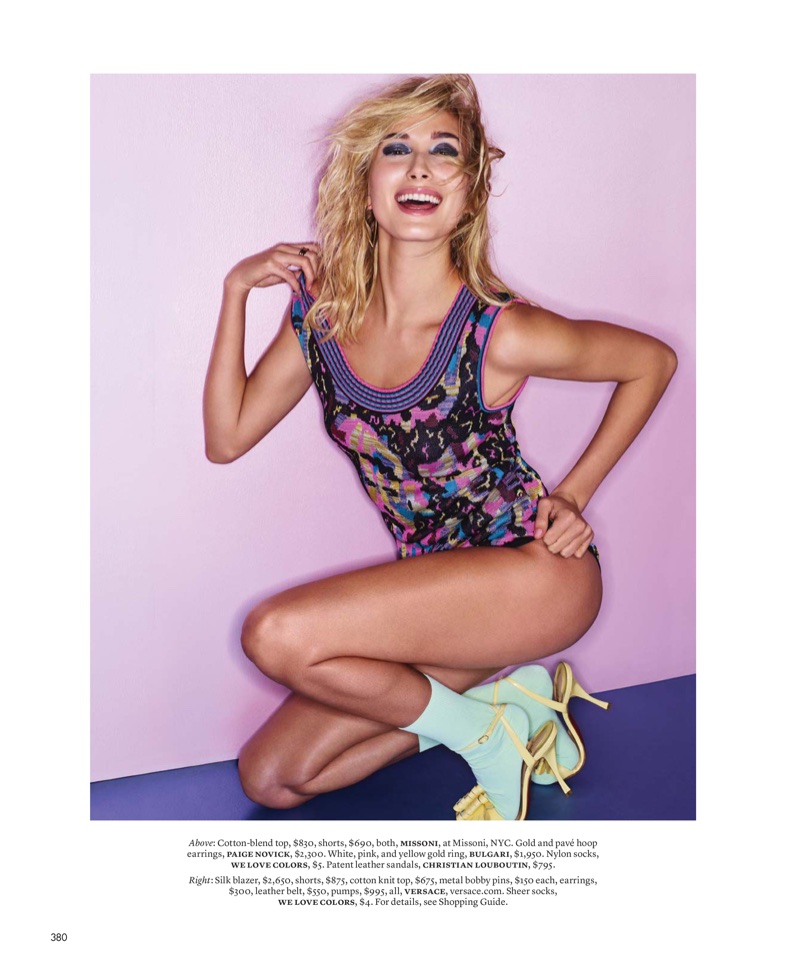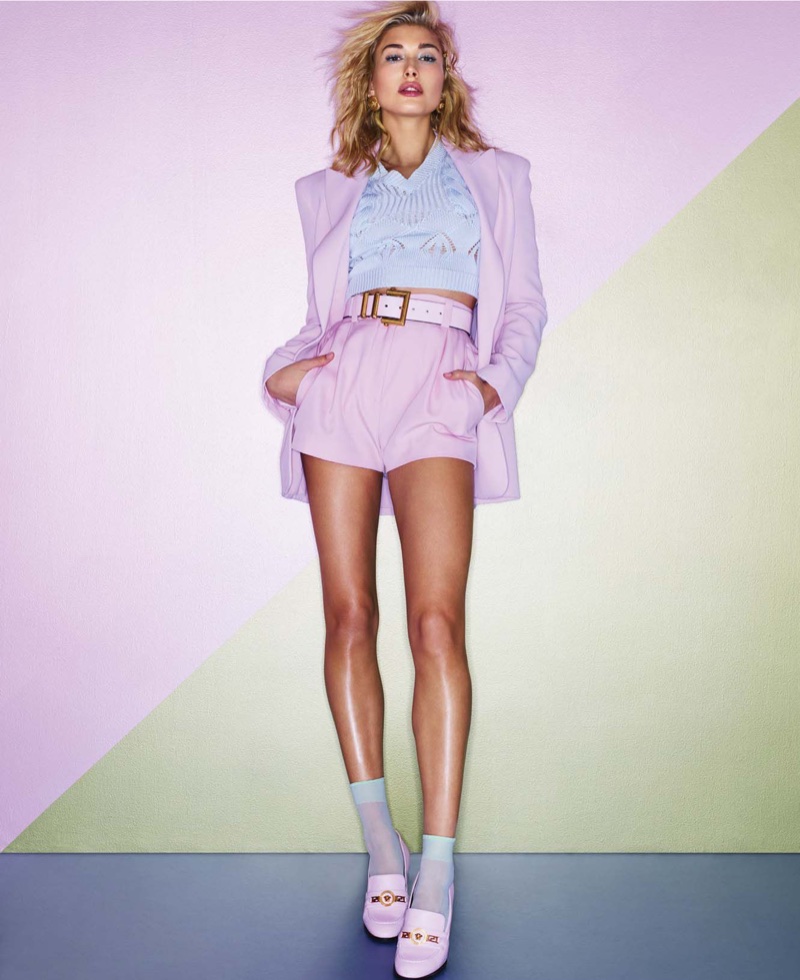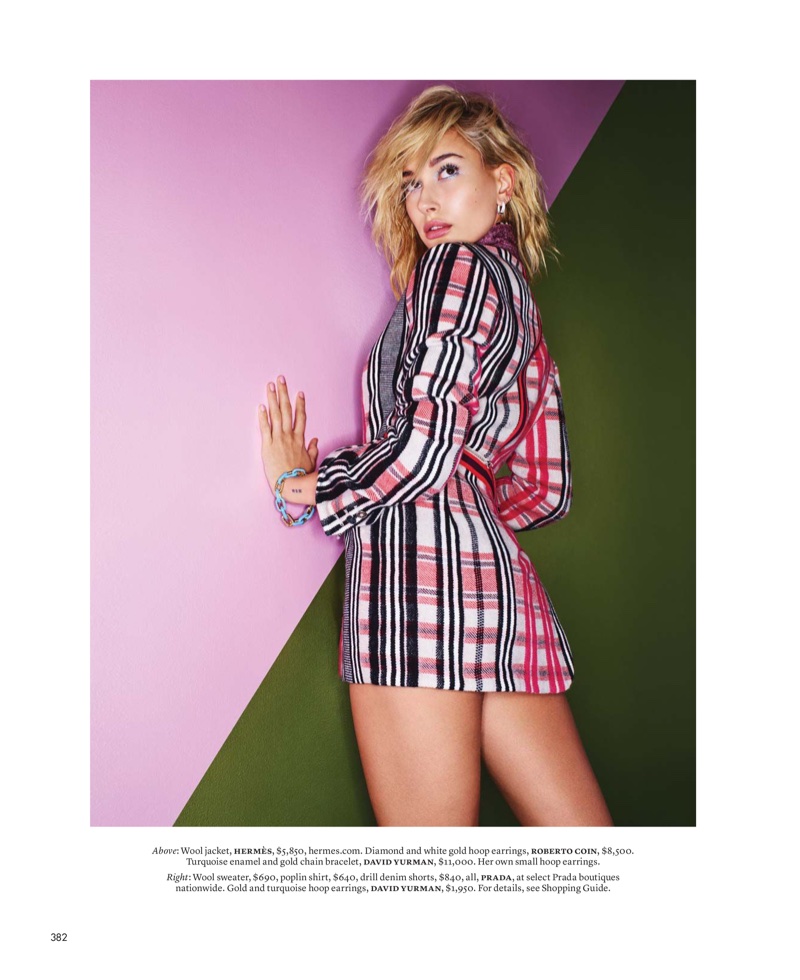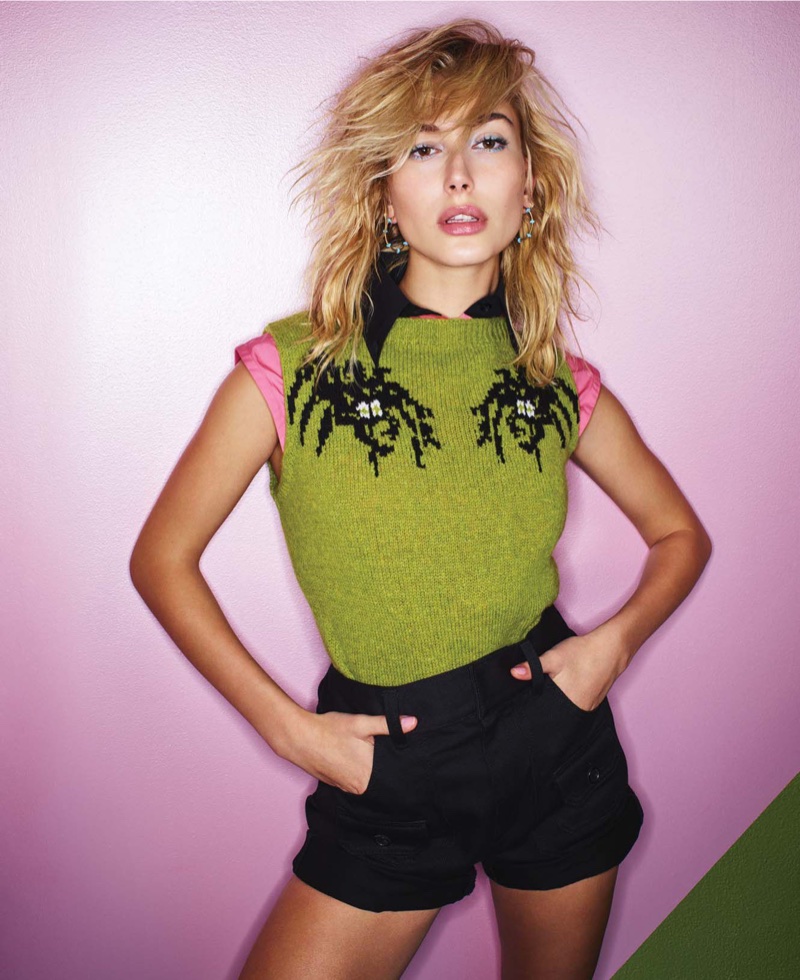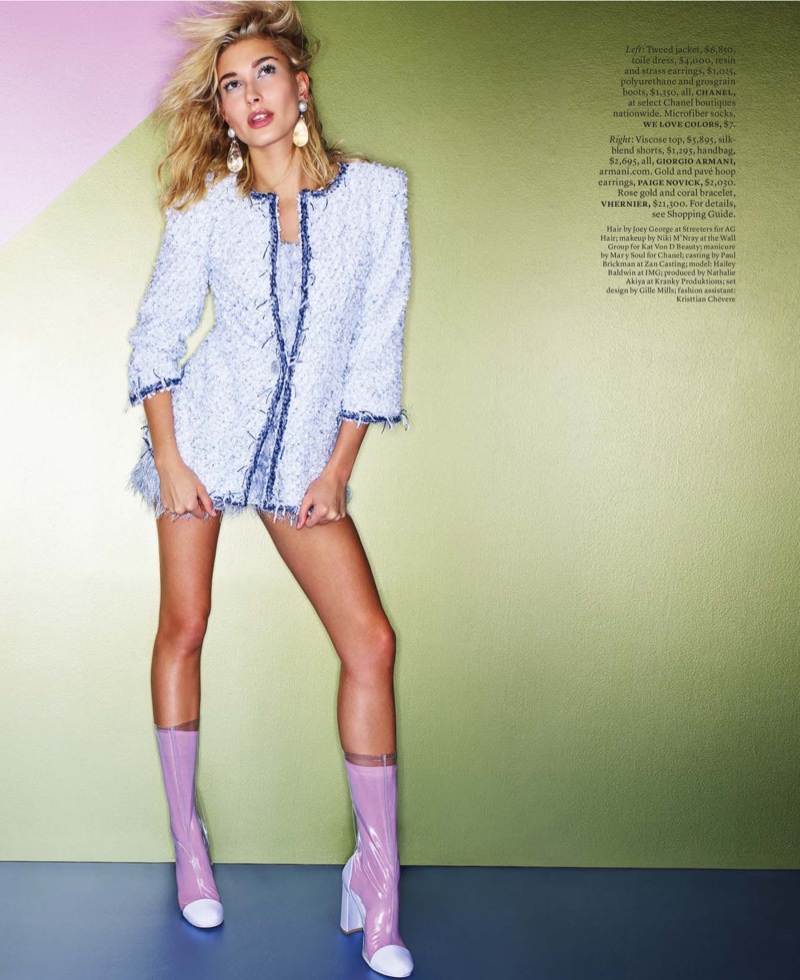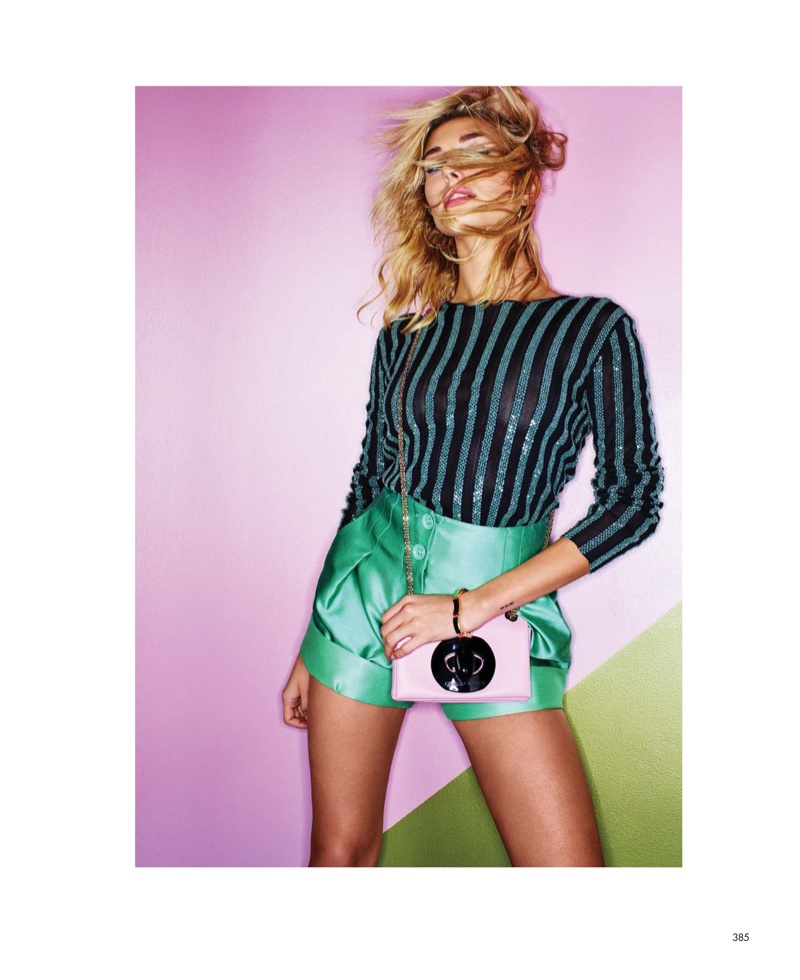 comnum(0) tbcount(0) tbcount(251)
Categories:
Other Brands
A new beautiful mix of contemporary and classic bag has just arrived and it's called the Louis Vuitton Clapton Bag from the Spring Summer 2018 Collection. The bag feels youthful with a touch of modern vibe. It's gorgeous and is durable enough to wear from day to night. Would you give it a chance?
The Design
It's colorful yet iconic, take a closer look at the Claptop Bag. The flap is crafted with smooth leather while the other parts are made in DamierEbene Canvas. The Damier Canvas is as famous as the Monogram Canvas and is considered one of the classics. The nice and colorful flap adds a touch of urban-chic and modernity to the whole look, which is absolutely gorgoeus. But take another peek at the shoulder leather strap, which is made for cross body. This strap is designed in the same shade as the flap – a nice fashionable twist.
The flap is made from grained calf leather and the leather strap can be removed anytime you want. There is also an easy flat back pocket to store essentials that you need instantly. But the most beautiful part must be the tuck-closure on the center. It's inspired by the house's traditional luggage.
The Interior
Carry this bag for work or the weekends, it's packed with more than enough compartments to hold your everyday essentials. The interior is made with 2 compartments with 1 central zipped pocket. There is also a double smartphone pocket inside.
The Prices And Sizes
Measuring 10' x 7' x 3.1' inches, priced $1950 USD, $2330 CAD, €1450 EUR, £1350 GBP, $16100 HKD, $2580 AUD, ¥230040 JPY via Louis Vuitton boutiques.
More Images And Colors
comnum(0) tbcount(0) tbcount(210)
Categories:
Other Brands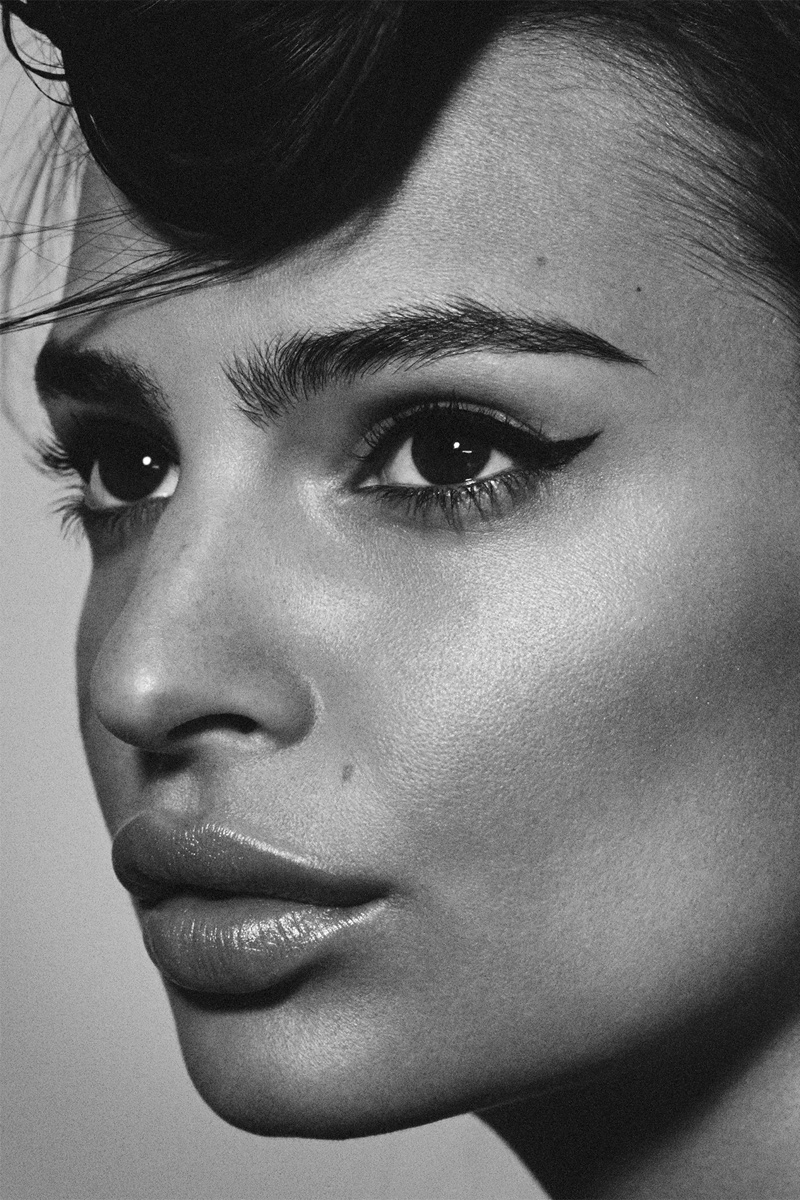 Emily Ratajkowski stars in DL1961's spring-summer 2018 campaign
Denim brand DL1961 taps Emily Ratajkowski once again as the face of its spring-summer 2018 campaign. The American beauty sizzles in casual styles ranging from tank tops to distressed denim and jean jackets. Called 'No Longer On The DL', the campaign celebrates the model's role as more than a pretty face. Emily's also an outspoken feminist. With her hair in mussed waves and and a glamorous makeup look, the brunette shines in each image.
Related: Emily Ratajkowski Designs (And Models) Debut Swimsuit Line
CAMPAIGN: EMILY RATAJKOWSKI FOR DL1961 SPRING/SUMMER 2018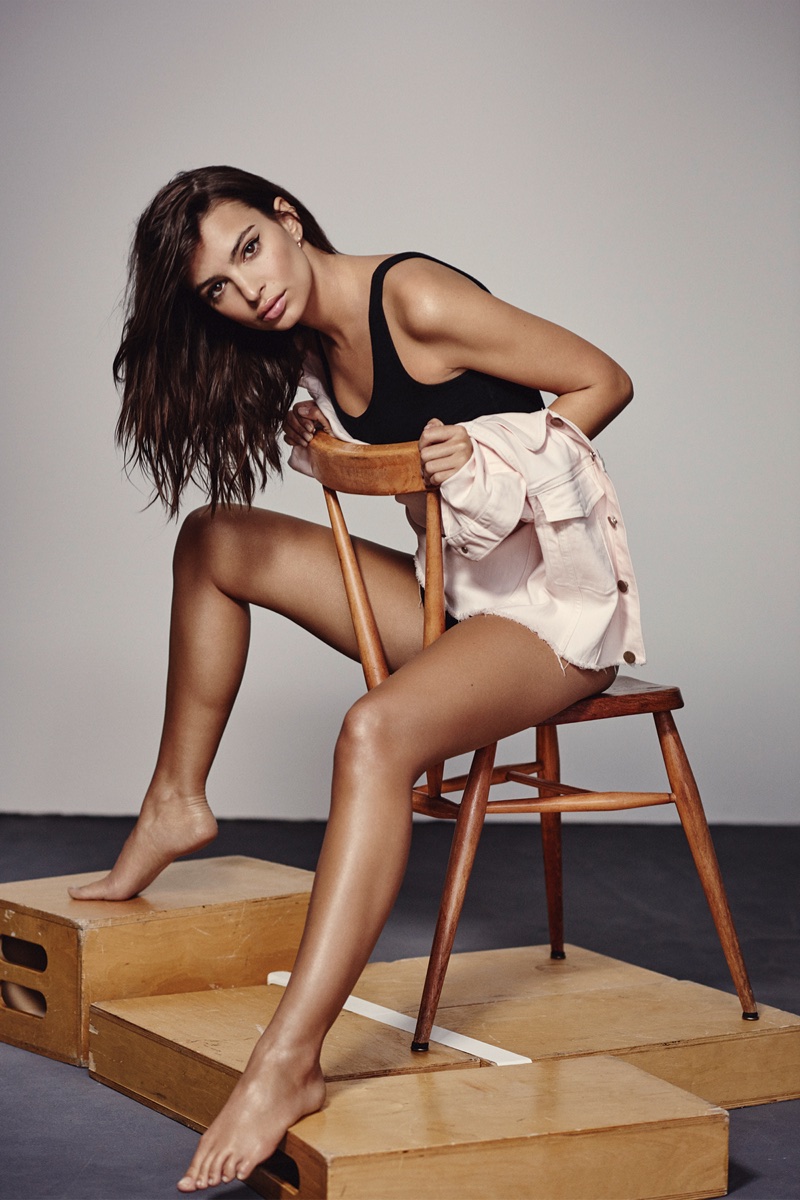 Emily Ratajkowski flaunts some leg in DL1961 spring-summer 2018 campaign
"I was raised with feminist rhetoric as a regular topic at home, so naturally women's issues are at the forefront of what I care about today – whether it's working with Planned Parenthood, supporting the #MeToo movement or writing and contributing my perspectives on feminism."
--Emily Ratajkowski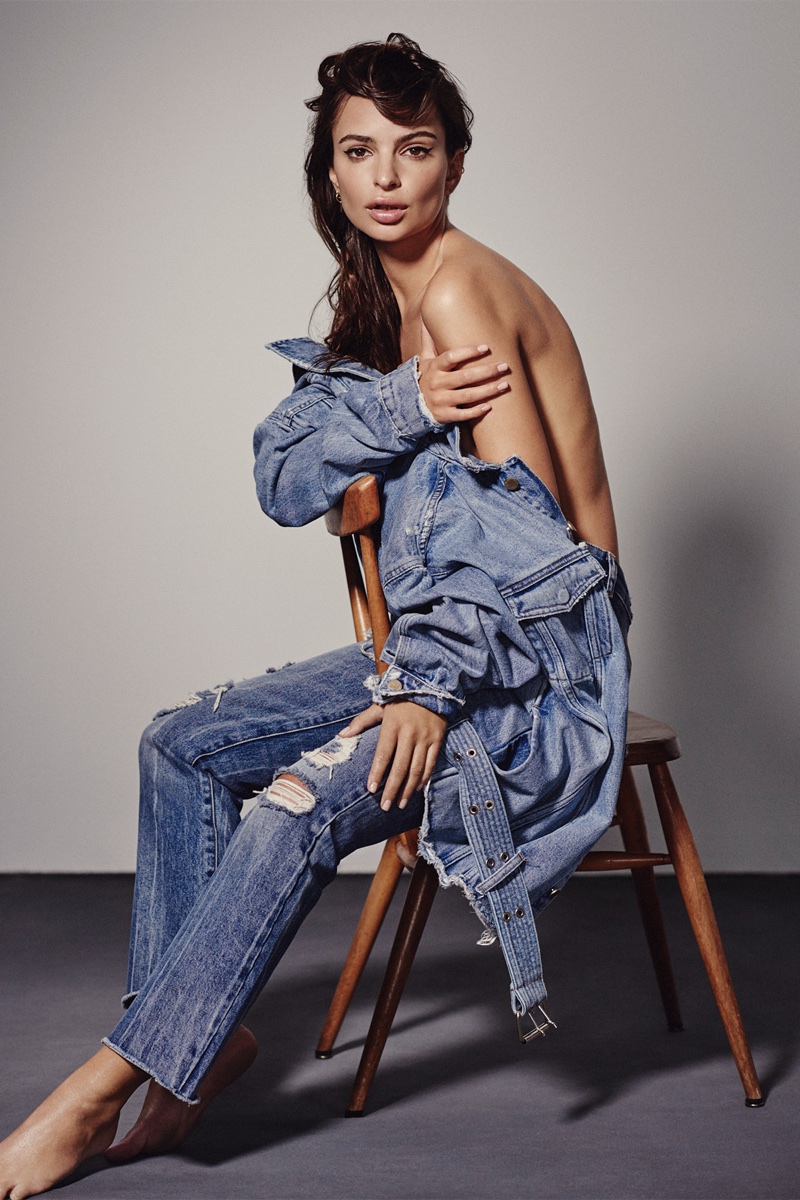 Model Emily Ratajkowski wears denim on denim for spring-summer 2018 campaign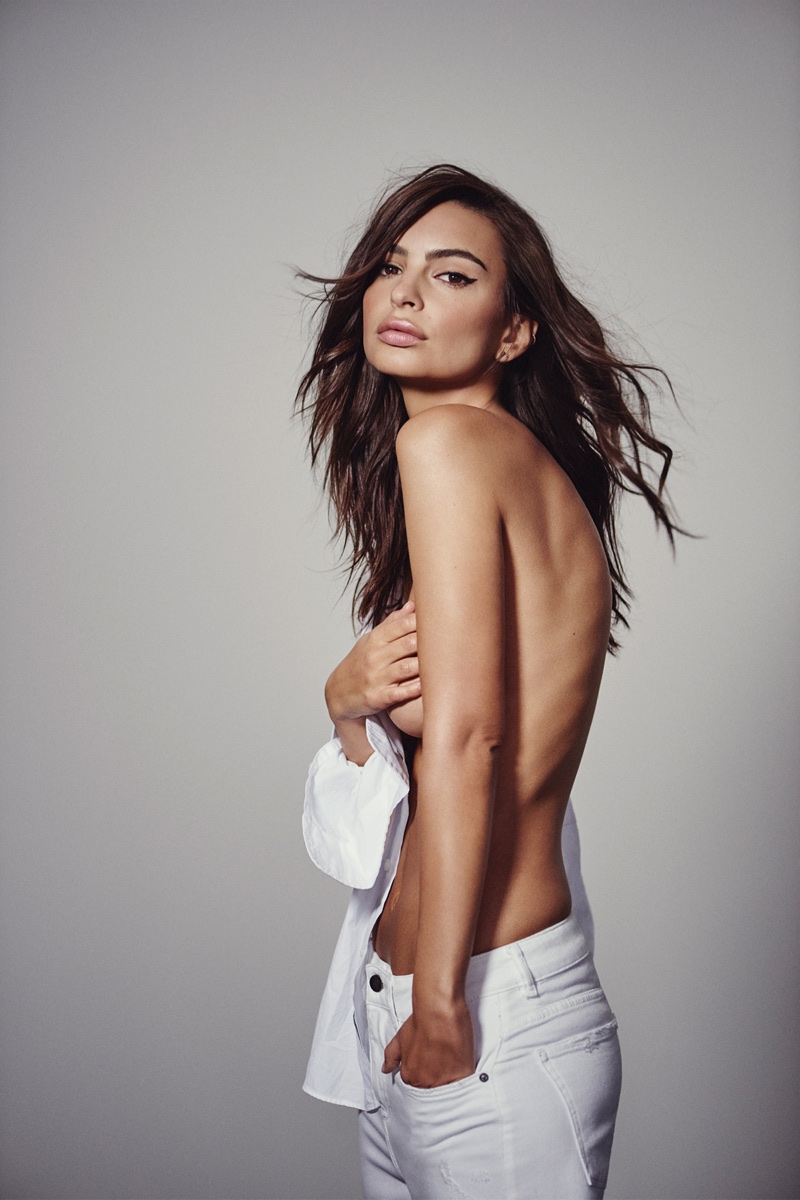 Posing topless, Emily Ratajkowski fronts DL1961 spring-summer 2018 campaign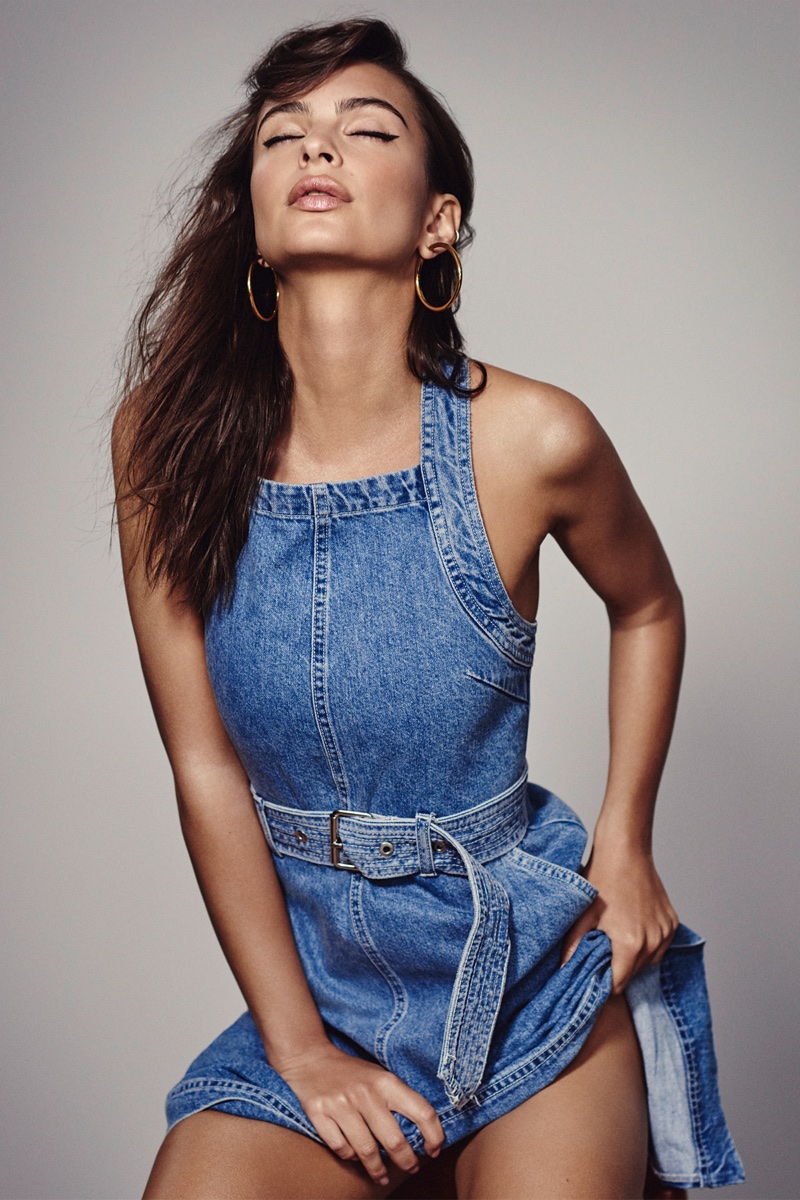 Model Emily Ratajkowski appears in DL1961's spring-summer 2018 campaign
comnum(0) tbcount(0) tbcount(229)
Categories:
Other Brands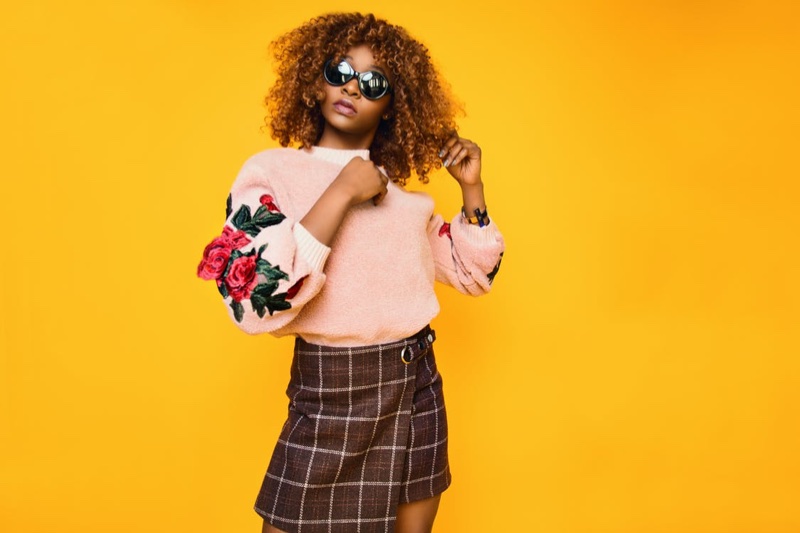 Photo: Pexels
Building your own personal fashion style can be a tough thing to do. It takes a lot of work to figure out what you like and make sure you are not just imitating the style of others. You also need to make sure that you are not just following what your friends are telling you they like.
Developing your own style means you need to look and feel comfortable, but it can also give you a new confidence. One unique way to make sure you are truly building your own style is to start a fashion blog.
A fashion blog helps you draw on the expertise of others, and much like a fitness or diet blog can do much more than help you on your journey. It can inspire others that they can also find their own personal fashion style.
The first step you will need to take of course is to set up your website. This means you need to register your domain name, find a host, and design your site using a template of some sort. Once you have done those things, you are ready to get started.
SEEKING INSPIRATION
Truly the first thing you are looking for is inspiration. Do you like hipster chic, or are you more drawn to a clean and minimalist look? Do you like more feminine styles with lace and floral patterns, or are you drawn to more solid colors and simple designs?
You can look around and draw from the looks of others, but you can also blog about your journey to search for inspiration. You will probably combine more than one fashion style, and your readers can share with you their favorites and why they like certain styles.
Not only will your readers benefit from sharing with you what inspires them, but it might make them consider their own journey to find their personal fashion style.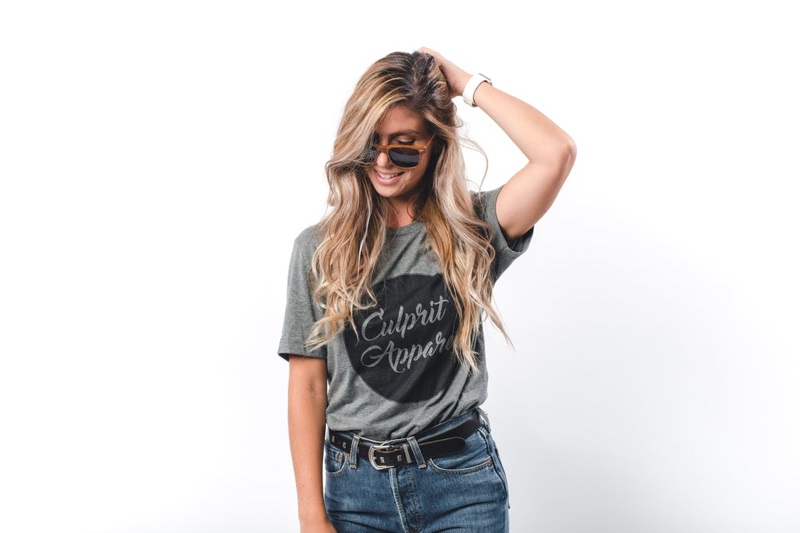 Photo: Pexels
GET HELP CLEANING OUT THAT CLOSET
You already have clothes hanging in your closet. Some of them will fit with the new inspiration you are after, some will not. The likelihood is that in the cleanup process, you will find some things you didn't even remember that you had. You will see what you were once passionate about, and if it still fits with the look you are going for now.
Your blog allows you to turn to your audience for inspiration and help. Does this skirt belong? Should this blouse stay or go? Donate or burn to put it out of its misery? Your audience can help you with these decisions and more.
ANALYZING YOUR LIFESTYLE AND GOALS
While there is always a certain amount of fun in fashion, there is also a practical side to it. What are your personal and professional goals? If you plan to work in an office as an administrative assistant, your wardrobe will have to be much different than if you are planning to work in a retail environment.
This does not mean that professional styles cannot be cute or have your own personal touches. It just means that these things need to be more subtle and fit in at least somewhat with the look you are expected to have.
Although many professions have eased up on dress code requirements, there will be some instances where your professional goals will take precedence over your personal desires.
You also need to consider your lifestyle. Are you active, and love to be outdoors all summer long, or do you prefer the nightlife over the rugged look? This will greatly influence the contents of your wardrobe and the things you continue to add to it.
Of course, you will need to have a variety of clothing anyway to accommodate for certain events, but the focus of your wardrobe should be centered around your lifestyle and your personal and professional goals.
BUILDING CONFIDENCE
While not all of the feedback you get from having your own fashion blog will be positive, most people will find a way to encourage you and help build your confidence in yourself and your decisions about fashion.
As your following grows, you will know that you are doing something right. People pay attention to things they like, and that should let you know you are on the right track.
At the same time, take negative comments and build on them. First, sometimes they will help you make better fashion decisions. Secondly, not everyone will like your style and what you are doing, and that's okay. When you have detractors, it means that in some ways you stand out from the crowd.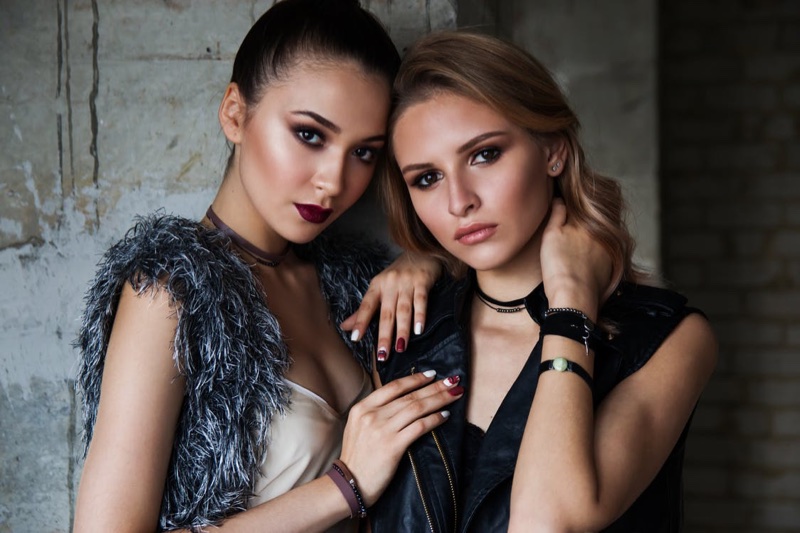 Photo: Pexels
ACCESSORIZING
One of the toughest things about fashion is building the right accessories. From jewelry to a variety of purses, scarves, hats, and even shoes every outfit seems to demand something new.
Having your own fashion blog helps you reach out to your audience for a couple of reasons that will help you accessorize:
● Bargains: Your audience will know where the best deals are and can share that information with you.
● Cross-accessorizing: Your audience can also share with you what accessories will work with several outfits and styles, saving you time, money, and closet space.
● Getting it Right: Even as you learn and grow into your fashion style, you will make mistakes, and you can rely on your blog audience to help you get it right.
A blog can help your fashion style develop in so many different ways, and accessorizing is just one of them.
BEING AUTHENTIC
It is easy to imitate. It is easy to follow the crowd. It is much tougher to step outside your comfort zone and truly embrace your own personal fashion style. However, it can be done, and starting your own fashion blog can help you embrace your authenticity.
Building your own fashion style does not have to be a journey you take alone. From inspiration to help cleaning up, a blog audience can be very helpful. Aligning with your goals, gaining confidence and authenticity will all be easier with a little help from friends along the way. Starting your own fashion blog helps you find those friends along the way.
comnum(0) tbcount(0) tbcount(233)
Categories:
Other Brands
Bringing back the classic to the modern world, meet the Louis Vuitton Neo Triangle Bag for the Spring Summer 2018 Collection. The Neo Triangle Bag reminiscent of the original Vernis Bag from the 1999 and the 2000. It features a nice ladylike shape for the glamorous woman and it's small but powerful. So let's dive into the details.
The Design
Crafted in rectangle shape, the Neo Triangle Bag glams up any scene. It shines because of the modernized Monogram Embossed Patent Leather. It's a classic while at the same time – timeless.
Colorful is another thing. During the upcoming seasons, you will need some bright color to match your summer dress (or other outfits). And what are even more stunning are the additional boho-chic tassels that come with it. The tassels neutralized the shiny patent, making it easier to become your next everyday bag. But of course, you can also remove the tassels whenever you want.
The Embossed Patent is made from cowhide leather. This bag also features 2 toron handle for tote carry but also a removable shoulder strap (non-adjustable).
The Interior
This handbag might be small, but don't overestimate its capability. The interior is quite organized with structured pockets. Inside you will find a flat pocket and one main compartment to store all your vital essentials. Also, the bag opens and closes with a double zip closure.
The Prices And Sizes
Measuring 9.2' x 6.5' x 4.5' inches, priced at $1920 USD, $2420 CAD, €1420 EUR, £1320 GBP, $16400 HKD, $2530 AUD, ¥233280 JPY, 15200 CNY via Louis Vuitton boutiques.
More Images And Colors
Categories

New Posts

Hot Posts