Categories:
Other Brands
Dior is introducing a new bag after a new bag and we absolutely adore it. For the Cruise 2018 Collection, there is another handbag to choose. The design is different than what we are used to, but some variation in your wardrobe is a good thing, right? So introducing the Dior Stars Wallet On Chain Bag!
The Design
The Dior Star WOC is built with a rectangle shape, just like any Wallet On Chain handbags. It's small and ideal for the evenings, especially for the night-outs. This is a never-seen-before handbag and if you remove the stars, the design is quite minimalistic.
Each Stars WOC comes in single color with a nice and tiny CD logo in the bottom center. The body is covered with cute little stars and they're spread evenly throughout the exterior.
Perhaps Dior will release an edition without the stars or with other prints in the future. But for now, we can enjoy the one with star embellished. What's more? This handbag is refined in gold hardware.
The chain can be removed, so it can be changed into a small clutch or a large wallet. This bag is made from durable and impeccable calfskin leather.
The Interior
This WOC is crafted to help you organize your little necessities. There is a patch pocket on the front and a main compartment. Inside the main compartment, there are several built-in card slots.
The Sizes And Prices
The chain is measured 120 cm, and the bag is sized at 19 x 12 x 3 cm, priced at €1000 euro, £890 GBP via Dior boutiques.
More Images
comnum(0) tbcount(0) tbcount(82)
Categories:
Other Brands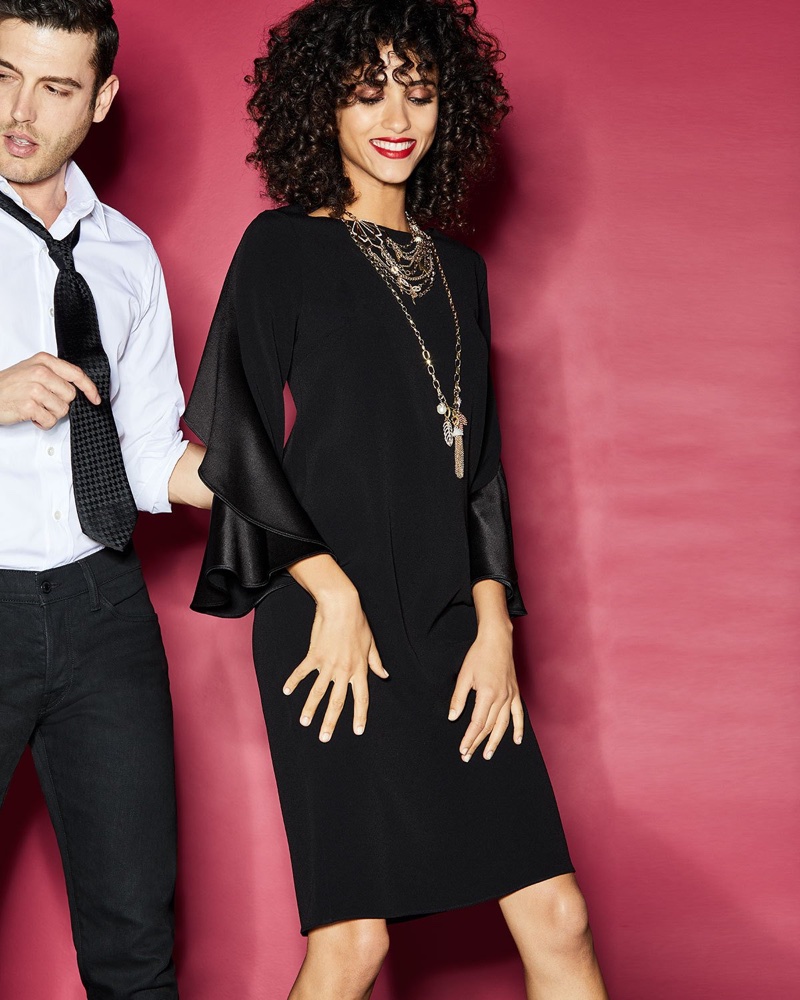 Rickie Freeman for Teri Jon 3/4 Sleeve Sheath Cocktail Dress with Ruffles
Party season is here, and if you are looking for a simple way to look fab, the LBD is the way to go. Neiman Marcus showcases exclusive little black dresses for its recent trend guide. These dresses are far from boring with luxe embellishments and beading. From fringed styles to off-the-shoulder necklines and ruffled sleeves, turn up the glam factor in one of these LBDs.
Related: Head Start | 7 Winter Hats From Neiman Marcus
NEIMAN MARCUS LITTLE BLACK DRESSES LOOKBOOK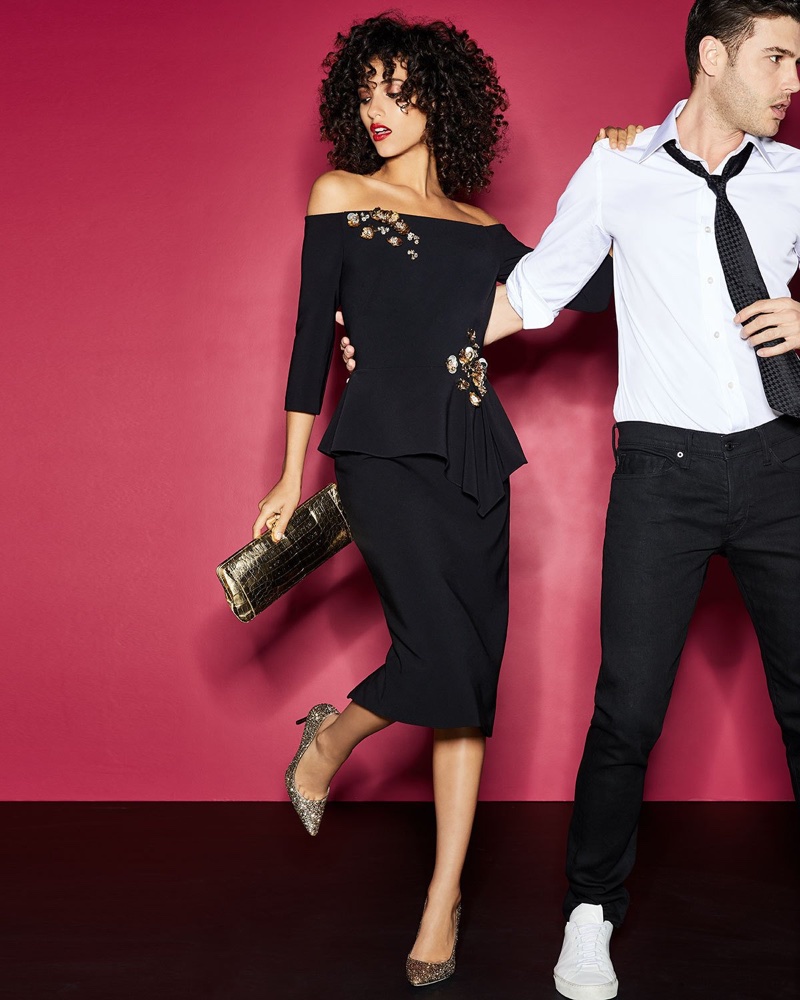 Theia Off-the-Shoulder Embellished Peplum Cocktail Dress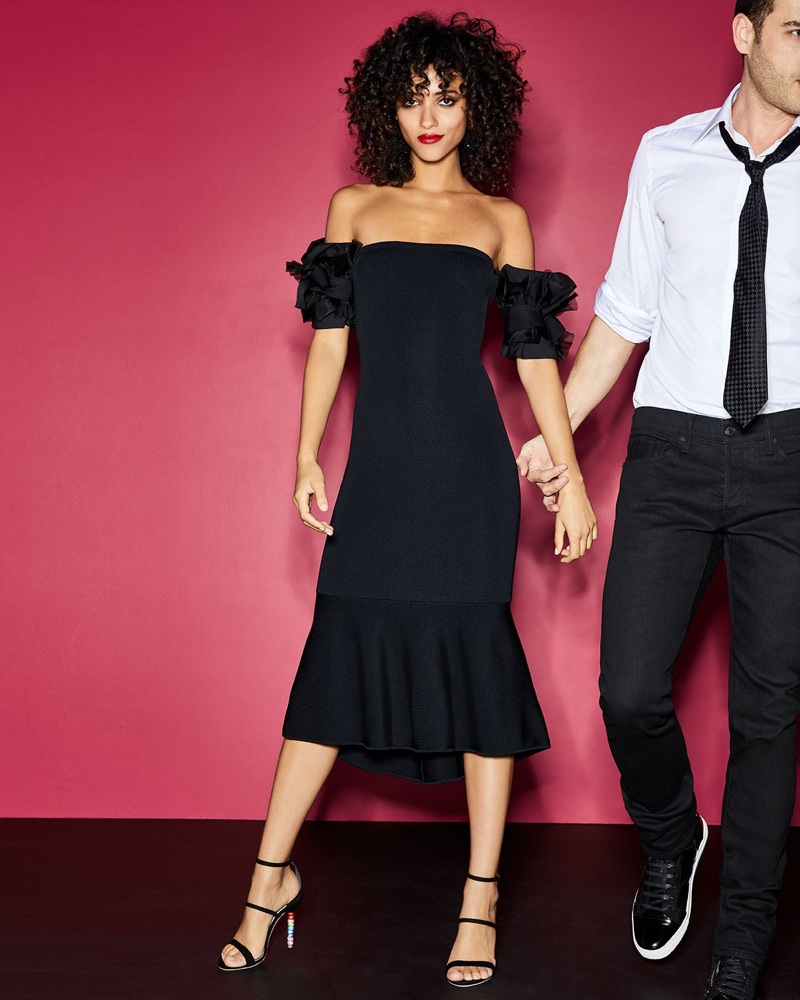 Sachin & Babi 'Meksin' Flared Ruffle Short-Sleeve Knit Cocktail Dress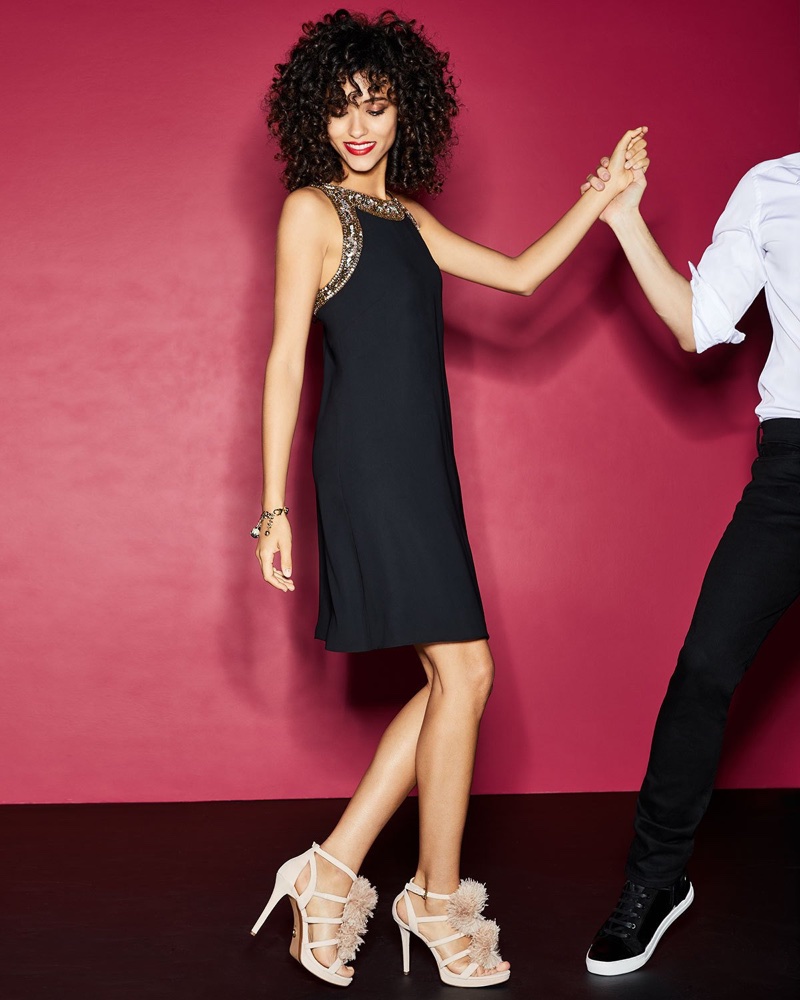 Aidan Mattox Beaded Trapeze Sleeveless Mini Cocktail Dress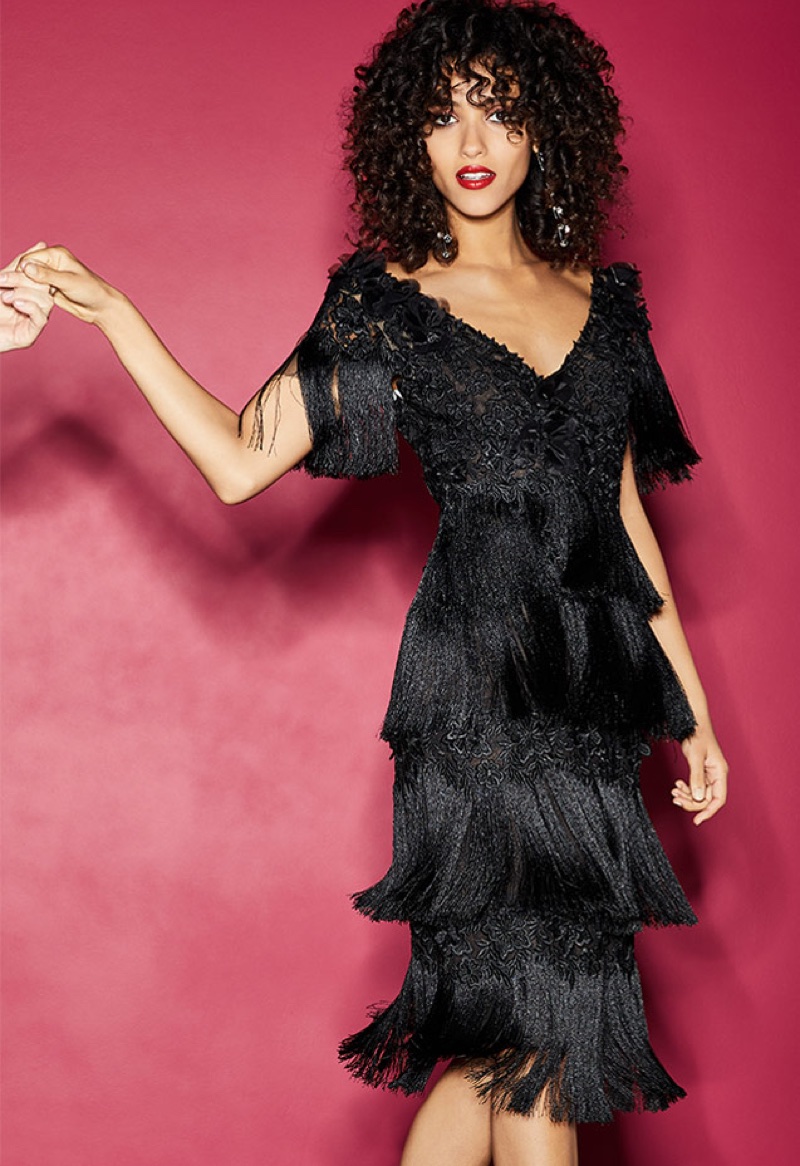 Marchesa Notte Tiered Fringe Knee-Length Cocktail Dress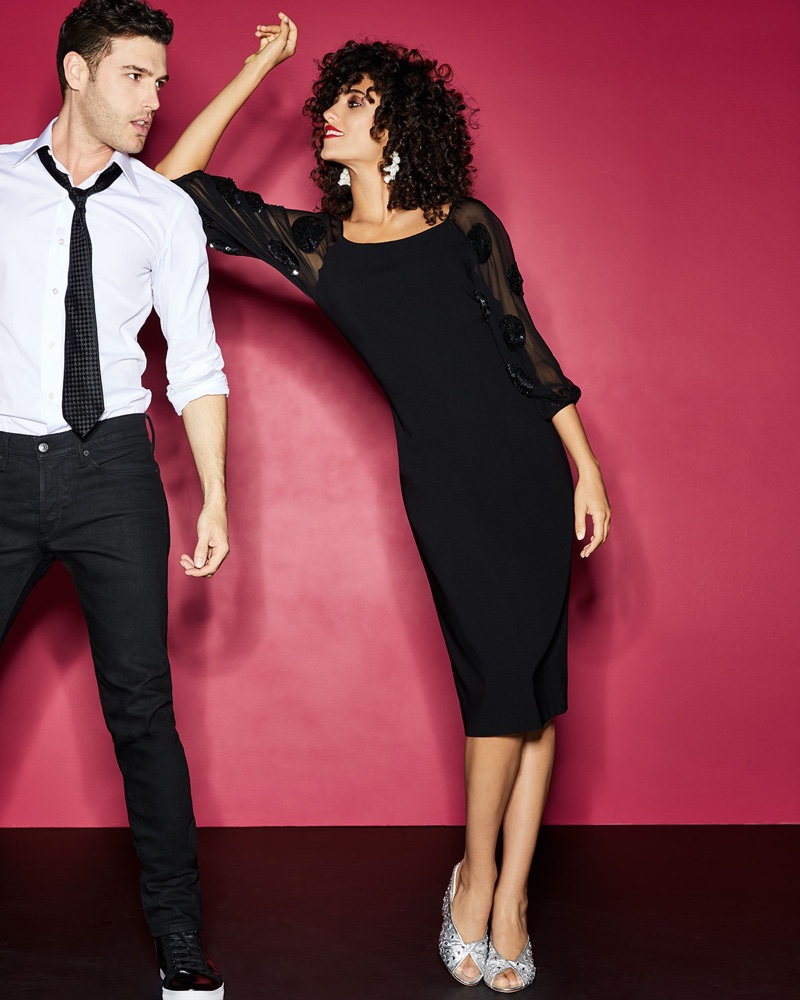 Sachin & Babi 'Charlotte' Sequin Embellished Scoop-Neck Cocktail Dress
comnum(0) tbcount(0) tbcount(88)
Categories:
Other Brands
Anna Konecna looks ready to ski in style for the January 2018 issue of Harper's Bazaar Czech. Captured by Andreas Ortner in the snow, the model embraces luxe winter fashions. Styled by Jana Kapounova, Anna bundles up wearing fur jackets, knit wear and cozy boots. The blonde stands out in the designs of Givenchy, Gucci, Versace and more for the editorial.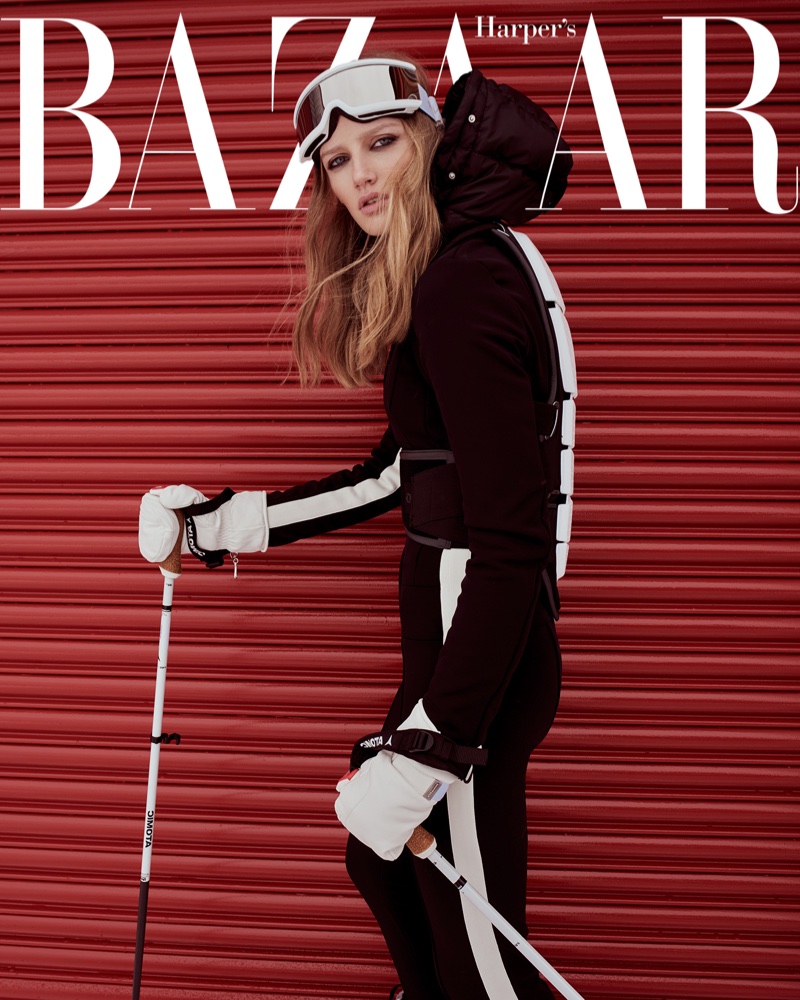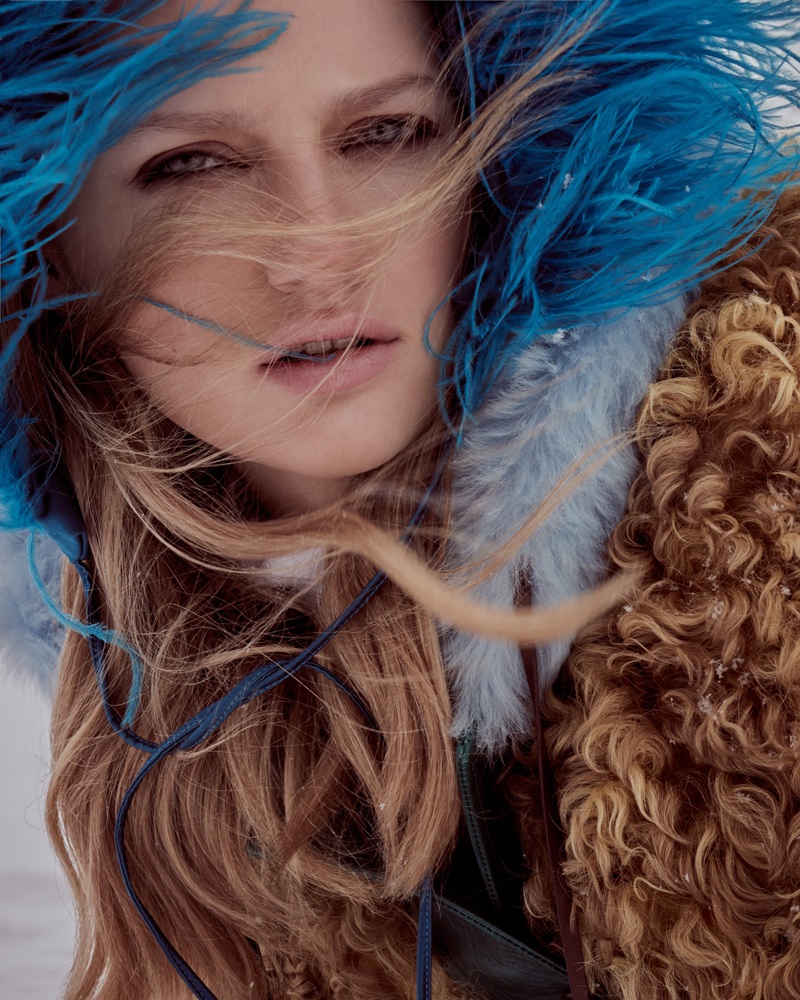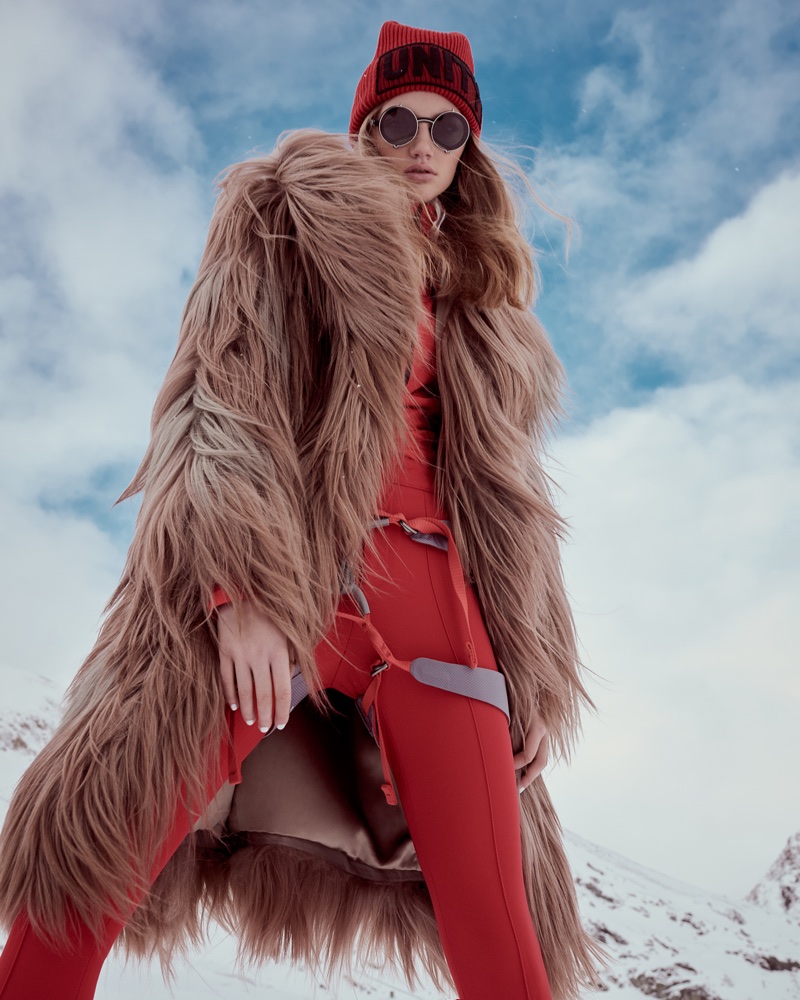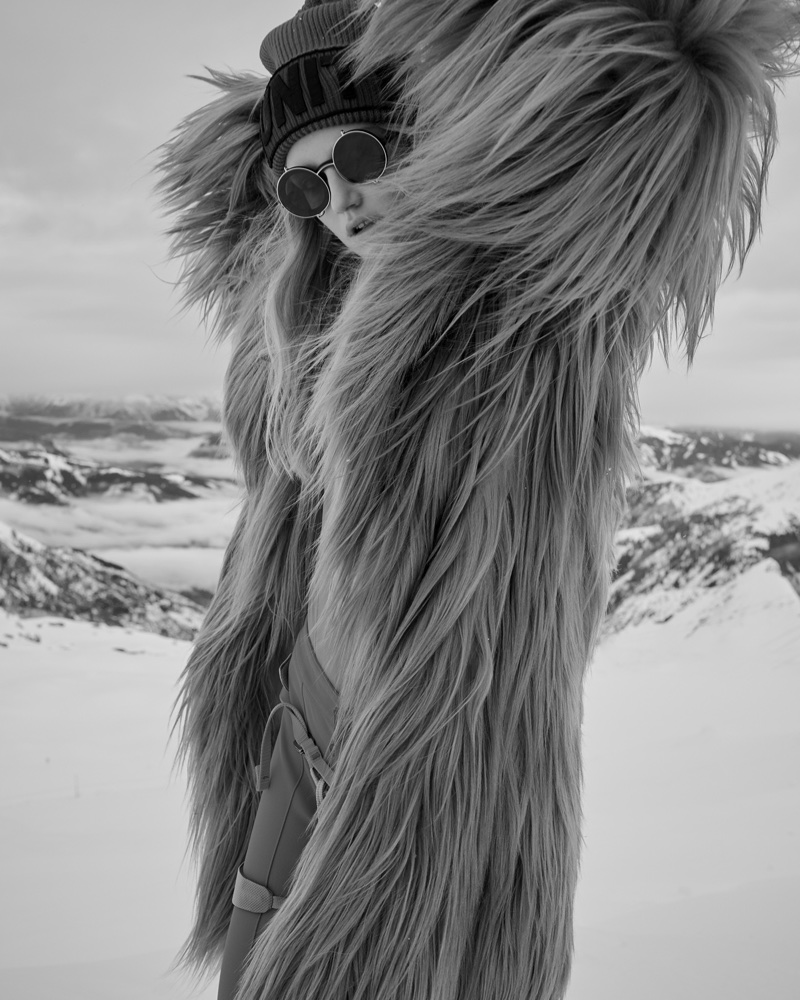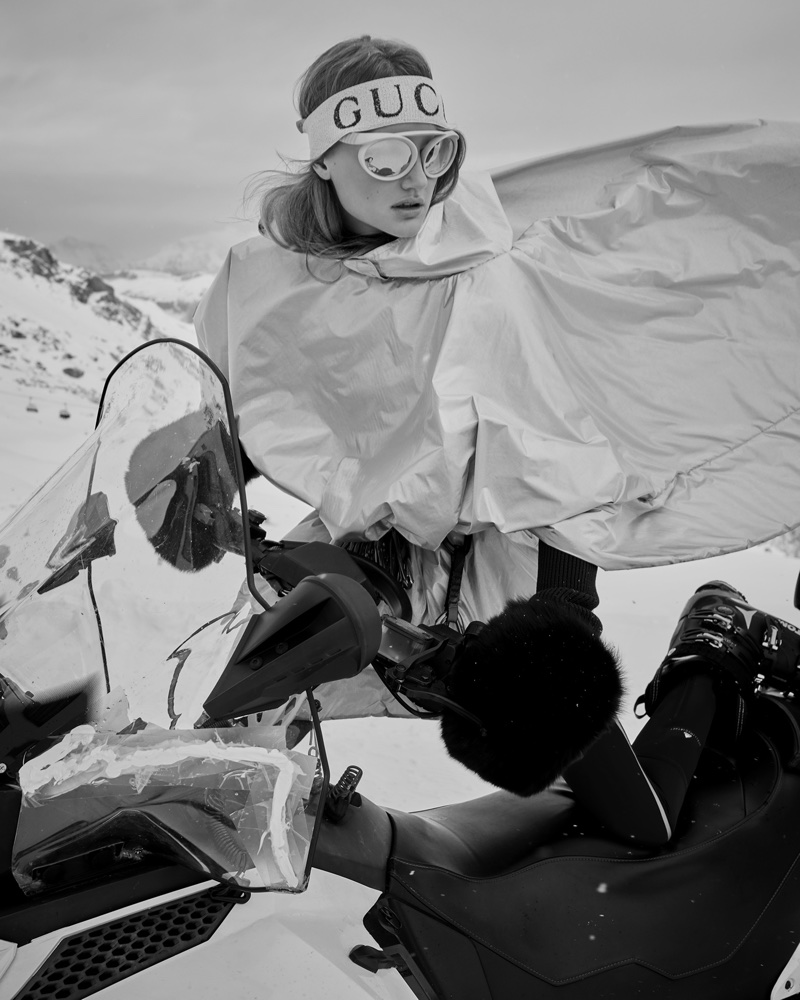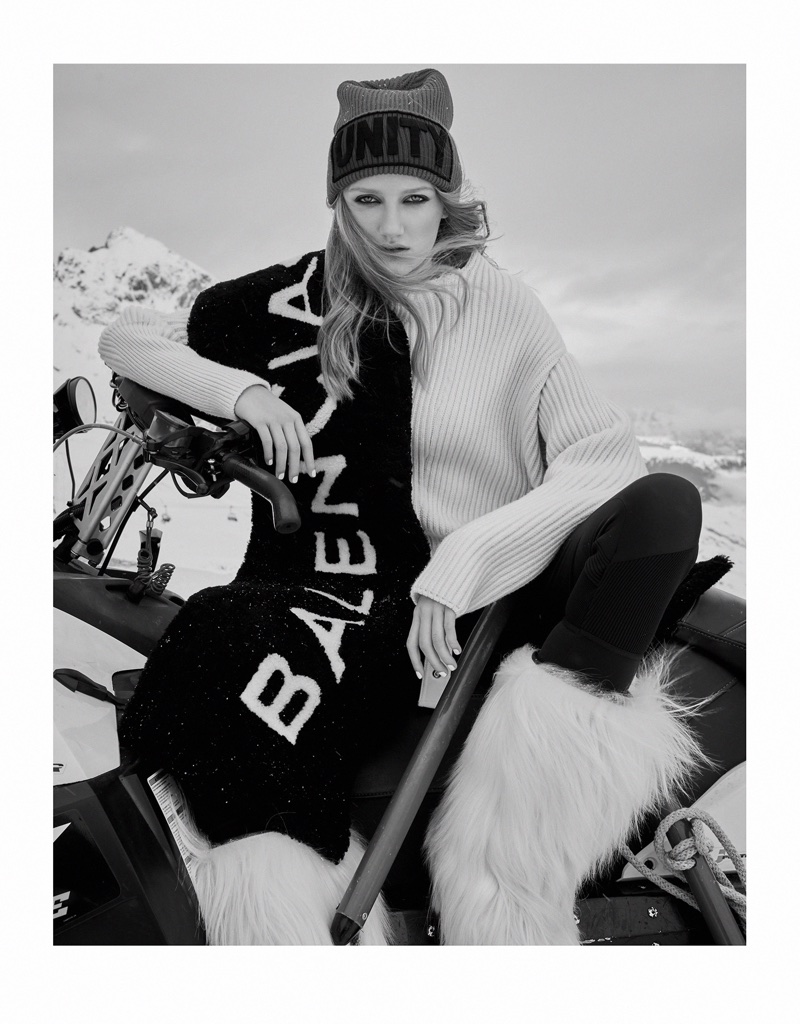 comnum(0) tbcount(0) tbcount(83)
Categories:
Other Brands
Do you like the rectangle WOC or the square WOC? Chanel has created the Archi Chic Bag in both styles. Last time we've talked about the Archi Chic Rectangle WOC and today we will introduce the Chanel Archi Chic Square WOC for the Cruise 2018 Collection.
The Design
The Archi Chic Square WOC is a new seasonal bag, but the Square WOC is new as well. The Square WOC was first introduced in mid 2017 and it has instantly become the next big thing. There are more versions available including the Classic Edition and theCChevron Statement Edition.
This bag is unique because the flap is designed in smooth leather while the body is made in diamond quilting. The flap is longer than usual and it's crafted with the CC logo in the center. The sides of the CC logo are reinforced with gold hardware to enhance the chic'ness.
You can carry the Square WOC cross body or you can sling it on your shoulder. It features the same woven chain leather strap as on the Rectangle WOC.
The Interior
The Archi Chic Square WOC is well organized and structured just like the original WOC. The interior is made with one small main compartment (fits your iPhone), several credit card slots, patch pocket and a zip pocket.
The Sizes And Prices
Style code A71603, measuring 5.7' x 6.7' x 2.4' inches, priced at $2275 USD, €2150 euro, £2130 GBP, $3200 CAD, $3860 SGD, $20000 HKD, $3570 AUD, ¥305640 JPY, 12150 MYR via Chanel boutiques.
More Images
comnum(0) tbcount(0) tbcount(148)
Categories:
Other Brands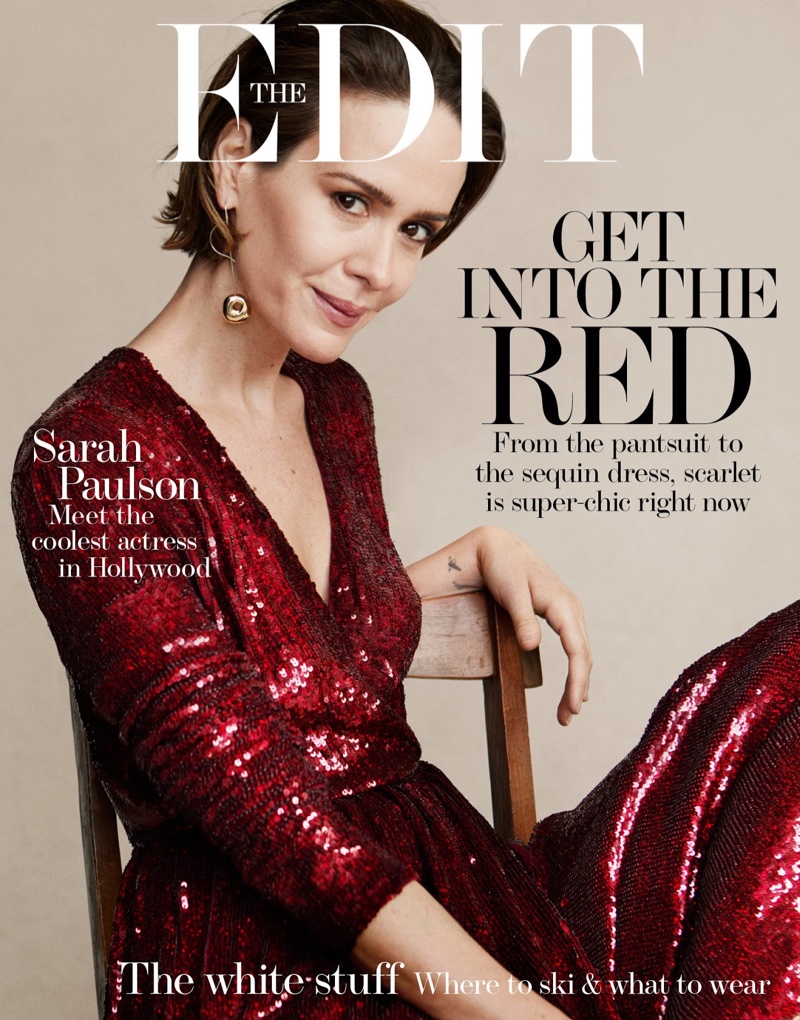 Sarah Paulson on The Edit December 7th, 2017 Cover
Actress Sarah Paulson sparkles in sequins for the December 7th, 2017 cover of The Edit from Net-a-Porter. Photographed by Victor Demarchelier, 'The American Horror Story: Cult' star poses in a red dress from Ashish with Leigh Miller earrings. In the accompanying shoot, Sarah continues to wear all-red outfits. Stylist Charles Varenne dresses the Golden Globe winner in designs from the likes of Stella McCartney, Balenciaga and Marc Jacobs.
Related: Sarah Paulson Poses in Dreamy Dresses for No Tofu Magazine
COVER SHOOT: SARAH PAULSON FOR THE EDIT DECEMBER 2017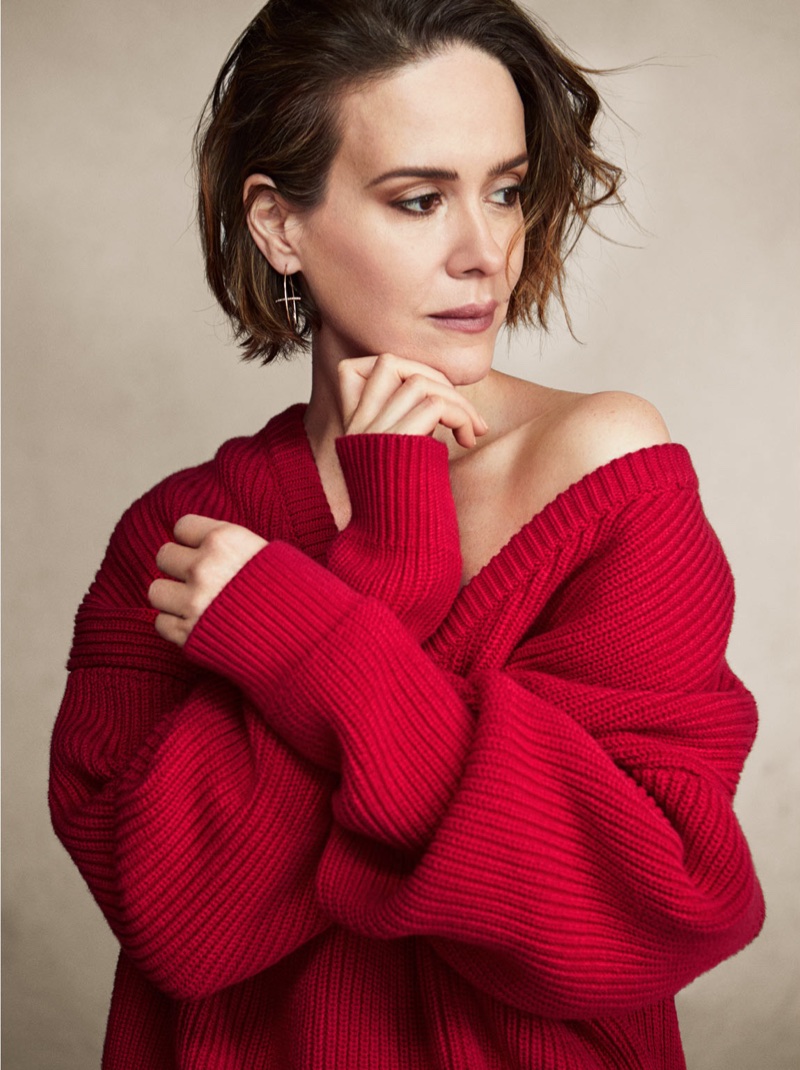 Actress Sarah Paulson wears Balenciaga sweater and Hirotaka earring
SARAH PAULSON ON HAVING AN UNCONVENTIONAL LIFE
In her interview, Sarah talks about how she lives an unconventional life.
"My life choices are, um, unconventional. I'm with a much older person and people find that totally fascinating and odd, and, to me, it's the least interesting thing about me. But I do feel a bit unconventional. I am a woman of a certain age who chose not to have children, and who has made my career my priority. I am the captain of my own ship, and I've never looked to anyone else to validate that, or tell me it's okay."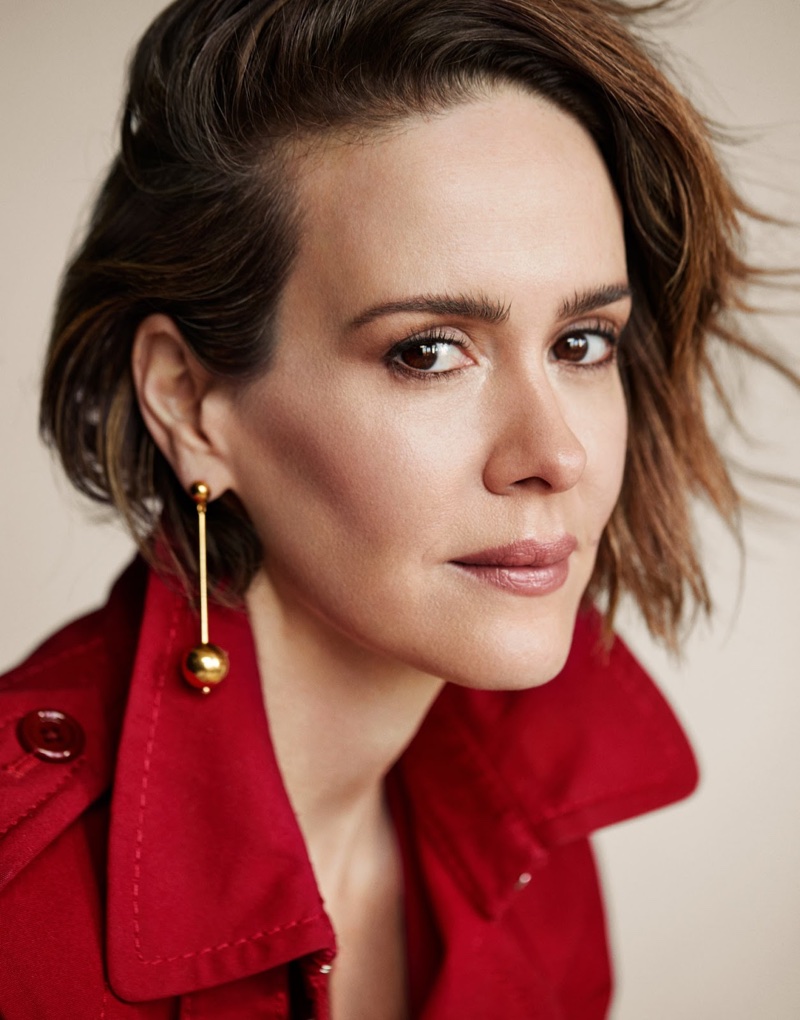 Ready for her closeup, Sarah Paulson poses in Marc Jacobs coat with Sophie Buhal earrings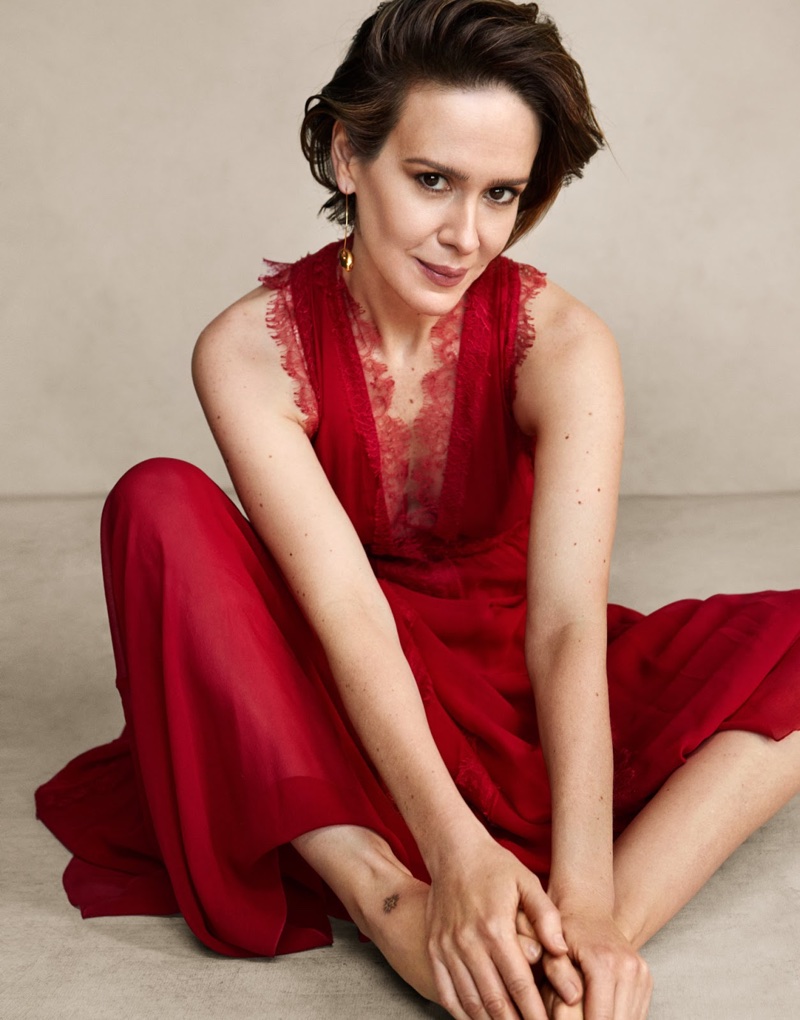 Sarah Paulson wears Giambattista Valli dress with lace and Allghieri earrings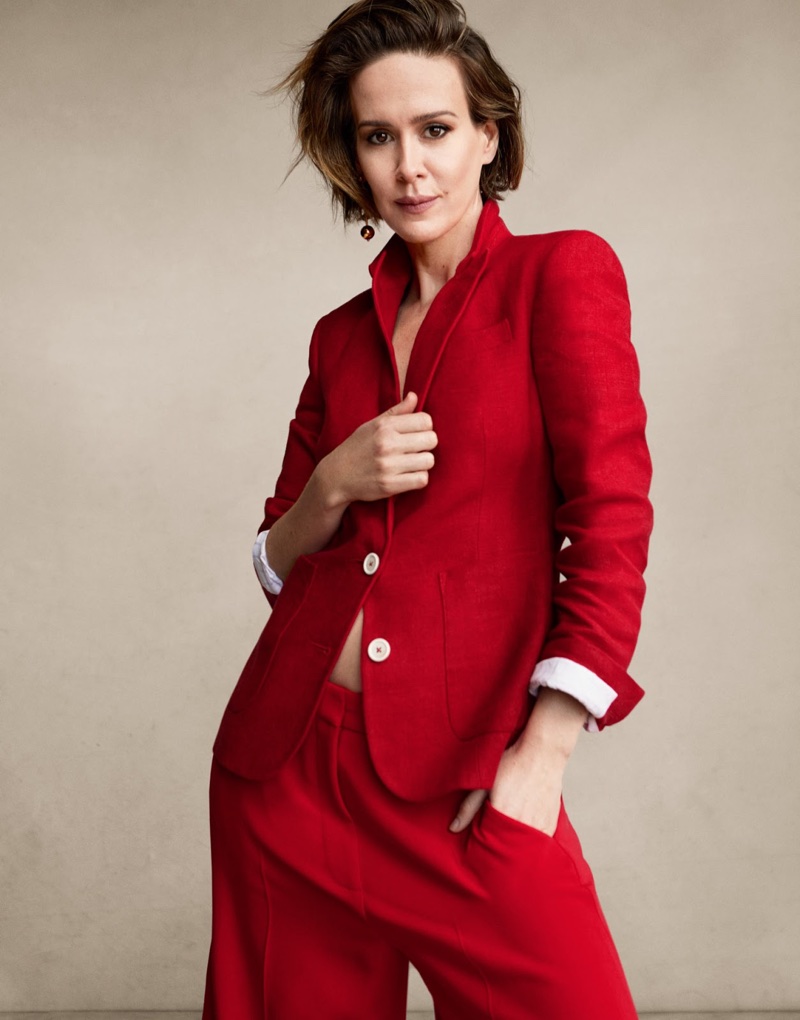 Suiting up, Sarah Paulson wears Hillier Bartley blazer and Stella McCartney pants with Sophie Buhal earring
comnum(0) tbcount(0) tbcount(98)
Categories:
Other Brands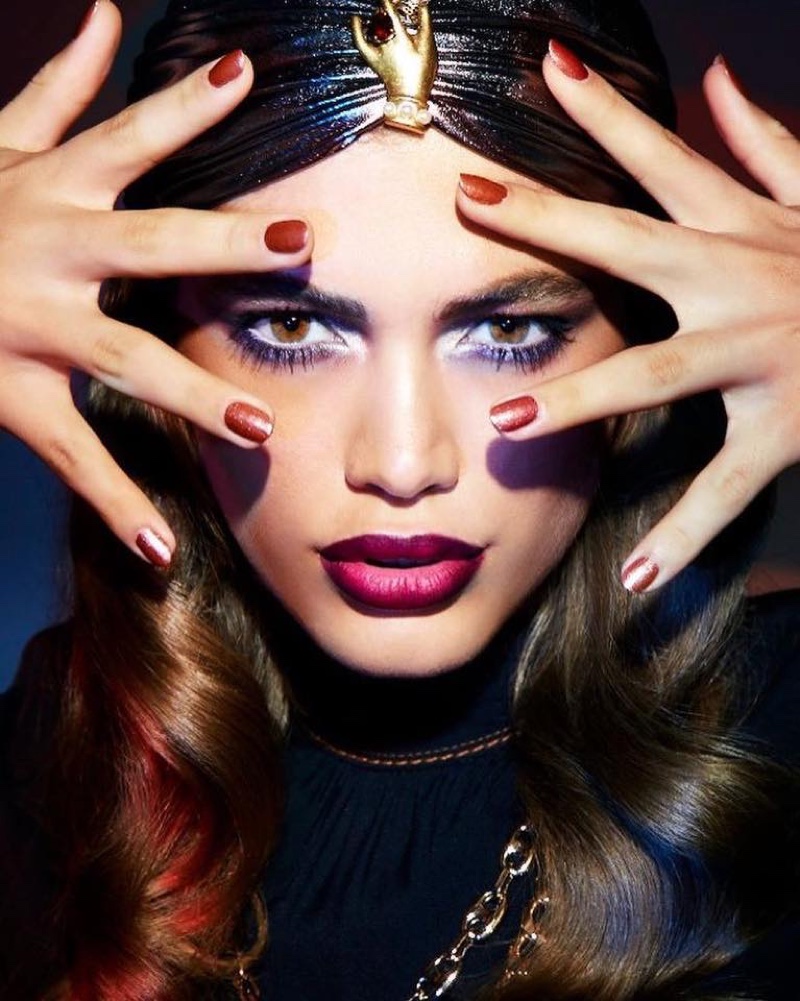 Valentina Sampaio poses for Marc Jacobs Beauty
Valentina Sampaio lands another major booking with a recent online campaign from Marc Jacobs Beauty. The Brazilian fashion model appears in the cosmetics brand's holiday advertisements spotlighting must-have gift sets. Photographed by Eli Schmidt, Valentina looks glam in ultra-decadent makeup looks. From gold eyeshadow to bold mascara and glossy lip color, the brunette stuns in each shot. Sarah Tanno worked on makeup for the shoot with hair by Serina.
Related: Valentina Sampaio Smolders in Latest Lingerie Campaign
CAMPAIGN: VALENTINA SAMPAIO FOR MARC JACOBS BEAUTY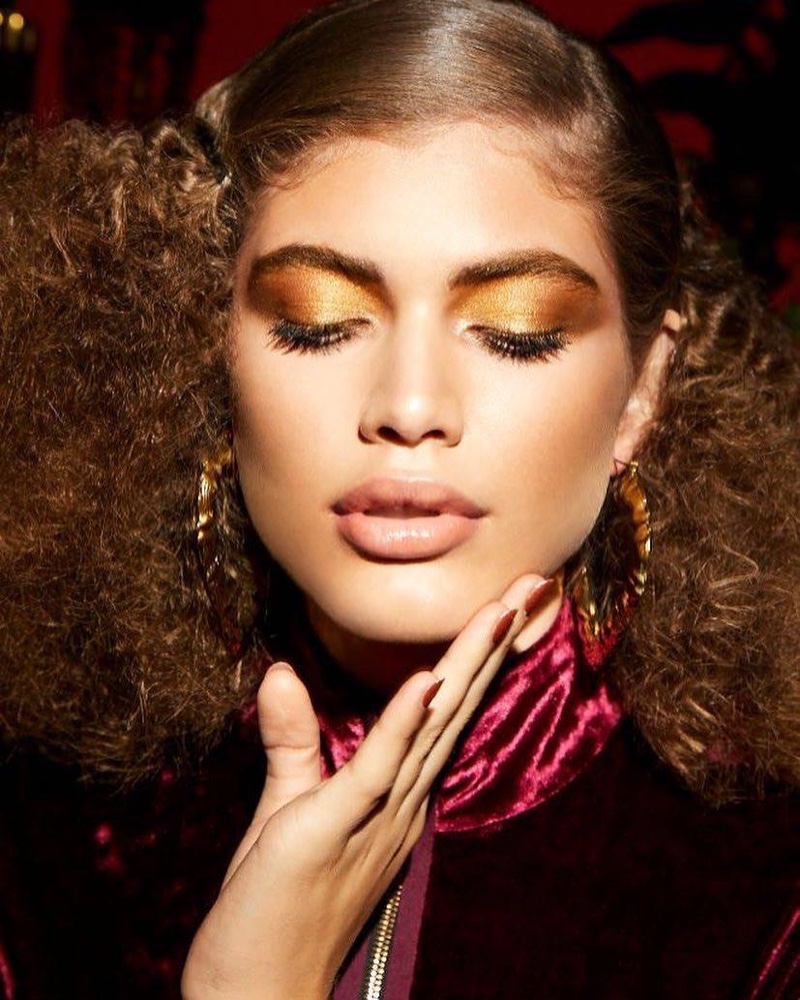 Showing off metallic eyeshadow, Valentina Sampaio poses for Marc Jacobs Beauty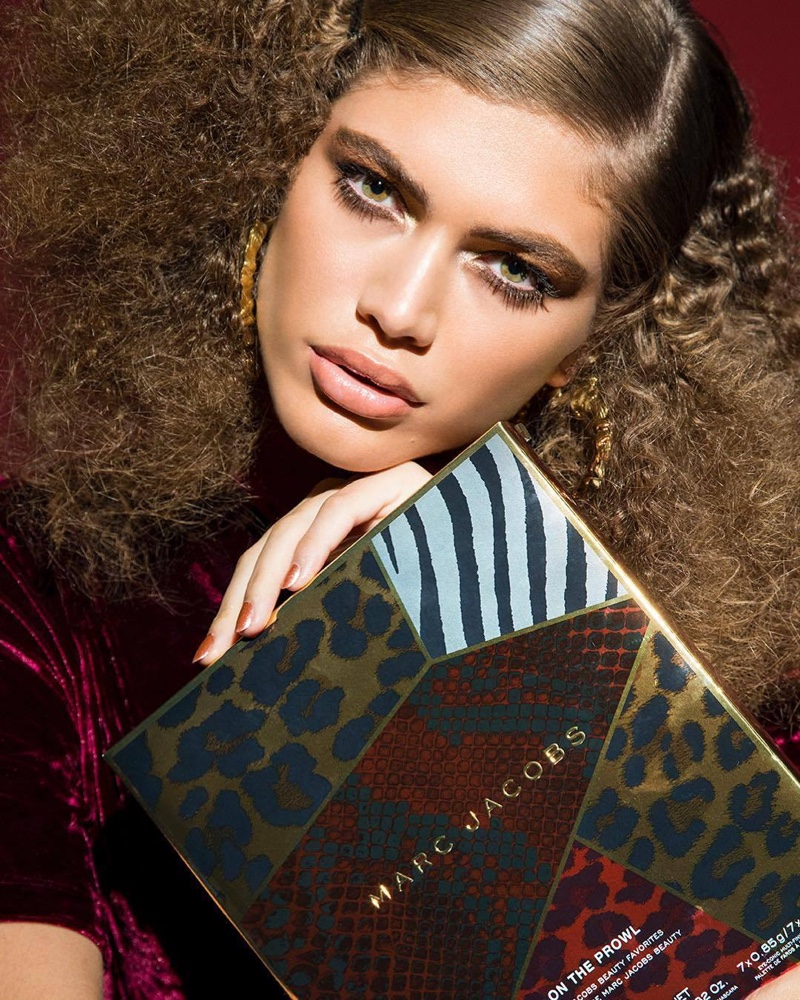 Valentina Sampaio for Marc Jacobs Beuaty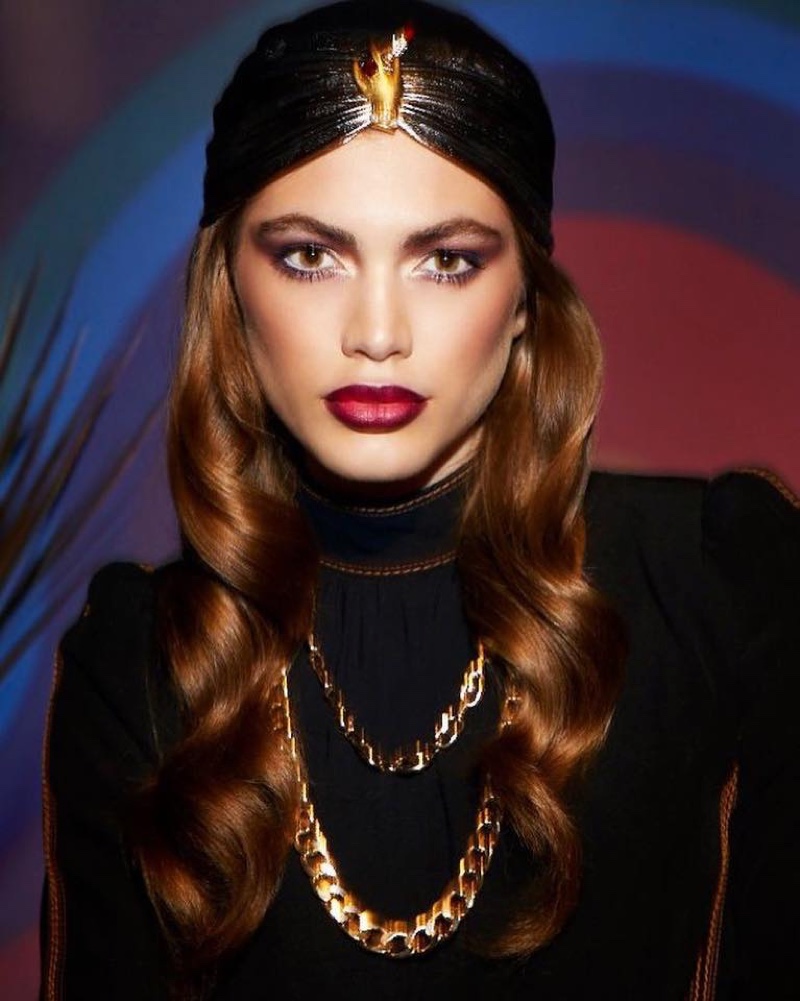 Model Valentina Sampaio wears a bold red lip color from Marc Jacobs Beauty
Categories

New Posts

Hot Posts